A professional removalist company should actually save their customers' bucket load of moving stress and time. But saving money is equally or more important.
That most of the removalists companies tend to not provide. Either you find them charging exceptionally high quotes or demanding hidden charges at the end of the relocation.
Hiring a removalists company is more expensive because then, it includes the costing of their organization, labours, etc. That is why most of the people go with 2 Men and van Man With A Van Removals Services.
About 2 Men And Van' Removals Services
If you are moving your house or shifting to an office to a new location, you should definitely move with a professional moving company.
But if you are looking for cheap removals Van, that satisfies your moving day requirements, like none, you should check out our Removals Services.
2 Men and Van provide its removal vans at exceptionally cheaper rates. We have a full fleet of moving vehicles, resourced with removal logistics, skilled and experienced men.
We go to all the nooks and corners of Australia. Be it, moving to Melbourne, Adelaide, Perth, Brisbane, Canberra, or anywhere in Australia, our man and the van has a network that won't disappoint you.
Our man with a van attempts to make your moves bother free and relaxed with our wide scope of moving services. Our top-notch house moving services give the first-rate moving solutions going beyond just furniture relocation.
With us, you feel safer, secured, and accountable, the moment you get in touch with us.
We are providing our removals services from more than 5 years, and have done hundreds of relocations, successfully. With a triumphant track record, we have set our calibre in the moving industry.
2 Men and Van – Single Stop for All Removalists Services
1. Man with a Van for House Removals in Australia
Our man and van, do not spare any effort in making house relocations, as smooth and relaxed as it should be. We make sure that you don't have to go anywhere for any additional moving service when you have come to us.
When you move with us, you get a whole package of packing and cleaning services along with removalists services to choose from.
We are familiar with moving in different architectures, moving large cumbersome furniture like wardrobe, dining table, Refrigerators, etc. very easily and with proficiency.
We strive to give our customers a fair and transparent understanding of what we do, and how it will help make your moving journey easier and cheaper.
2. Man with a Van for Office Removals in Australia
Our Man with Van focuses on reducing the downtime. We comprehend that safe and on-time relocation is crucial. Even a delay of half an hour can obstruct the set schedules.
We strive to deliver commercial professionals with a moving service that is rather beneficial to them. Our office movers are well trained and experienced in moving office safely and within the deadline.
3. Man with a Van for Pool table Removals in Australia
We at 2 Men and Van, Pool table Movers, dismantle, expertly pack, cautiously load and safely move your pool table to the conveyance point.
Our Pool table removalists have moved many pool tables or snooker tables to date. Not just our man with a van, unload it, but unpack and reassemble it as well. We also provide pool table safe and secured storage houses.
4. Man with a Van for Piano Removals in Australia
This client satisfaction level brings directly through booking and affirmation, of when we will be at your property to get your piano.
Our piano moving group is expert and prepared to take the most ideal consideration and care of your prized instrument throughout the move.
Furthermore, as the best piano movers in Australia, we give a cautious, experienced, and proficient help. Our Piano Movers are trained to dismantle, handle uniquely shaped and heavy things, and pack them well.
So, you don't have to worry about how you will move your, aged, new, upright, grand, mini, standard, or electric piano? Contact 2 Men and Van, for the premium moving services at cheaper quotes.
5. Man with a Van for Interstate Removals in Australia
Doesn't matter whether moving local or interstate moving is a difficult process, whether it's your first time or fiftieth! But it becomes more stressful when you are doing everything on your own.
Our firm Removals Services will make your moving day much easier and relaxed. Our Interstate Removalists Services are fully secured and insured.
6. Man with a Van for Small Removals in Australia
If you are looking to relocate your couch, Television, Wardrobe, etc to your family or anyone, local or interstate, in cheap quotes, book our man with a van service. We provide, easy to book, instant, expert, Small Removals in Australia.
7. Man with a Van for Complete Removals in Australia
We specialize in Complete Removals. Our furniture movers can move 2+ Bedroom houses and office buildings with ease. We have also moved, restaurants, Museums, Art Galleries, Headquarters, etc.
Why Choose Our Man With A Van Services?
Our Moving Services are tailored to fit your budget & requirements. 2 Men and Van provide house, office, piano, pool table, and antique removals services.
You can always trust our Removalists Services. Our successful track record is testimony to the fact that we are delivering moving services at par to customers' satisfaction.
Our drivers keep a detailed knowledge of the routes and tracks, by which your belongings could be moved easily and delivered on time.
Being a professional mover, we keep with us all the appropriate tools and equipment. Our sole intention is to deliver your belongings safely and securely.
We offer free moving quotes and do not demand any hidden charges, at the end of the relocation.
Our company provide small removals services, that keep the interest of people who are looking for a few or single item relocation services at cheaper rates.
We have a separate team of fine art packers and mover. They are experienced in moving heirlooms, paintings, fine china, antique sculptures, wall hangings, and more.
Contact 2 Men And Van for prompt or planned moving services. To know what other services and benefits we offer, please visit our website.
We are 24*7 ready to move your residence and commercial premise, local or interstate in Australia.
For more information call us on- 0480 033 100 or

You can mail us on- info@2menandvan.com.au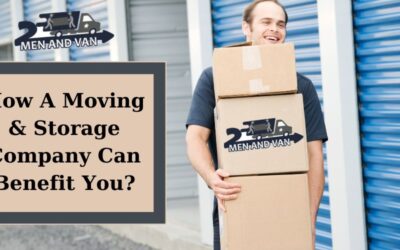 A move is a fascinating time. As we prepare to relocate, there are many factors to consider, including whether or not to hire a moving company. There are, of course, potential benefits to a DIY move under certain circumstances. Today, however, we will review some of...
read more