Have you ever wondered what it's like to move a piano on your own and not with the help of professional Piano Removalists?
Think,
Think again. The answer might be normal but the outcome could not be very fruitful. It has consequences that are totally adverse to you and your piano.
Pianos are expensive. They might be the most expensive item in your house, in fact. It does not make sense to try to save a bit of money and risking your pricey piano. Get some professional help. You won't regret it
Why choose our team of Piano Removalists from 2 Men And Van?
The piano is an exceptionally beautiful instrument having all its four legs attached to the ground. Even if you never touch your piano with your fingers to play, some people keep it in their homes as a piece of antique. This beautiful structure of wood has an eye-catching appearance that makes your room or area extra classy.
You might wanna tune in your piano on your own but moving it is quite a difficult task. With that much weight and size, moving a piano is a hell of a job. Especially when you are all alone to bear this burden. That's why our team of piano movers offered by 2 Men And Van are here. Just to remove all the hurdles you face while in the process of moving a piano.
The Team Game
Our team of piano movers is the best in Australia with the professionalism and efficiency they show for their work. In which they are the best and you know what.
The way they understand your property no one can. They know how each part must be treated and taken care of.
Timely delivered the final touch is our specialty with zero chance of error.
Bilateral Communication is the key factor for the accuracy they are going to show during the entire process.
The Process Of Our Piano Removalists
Sure you are wondering about how they do it. Let's take a closer look at the procedure our team of piano removalists follows.
First, they figure out the size of a piano and its type. It could be a grand piano, upright piano, modern piano, electrical piano, etc. An average piano can weigh in the range between 200-1000 lbs approx.
Consider the space of the room in which your piano is placed. So the measurements can be taken.
Covering up your piano to prevent it from additional dusting
Dusting is a headache especially in the case of the piano where you can take care of the delicate elements it consists of. To prevent this we cover up your piano with moving high-quality blanket.
The straps
Determining its weight and size the legit requirement of strong and formidable furniture straps is in effect now.
And the professional fronts on both the ends of a piano holding the strap from underneath it with measurable balancing so that the piano will not slip away.
Piano Removalists- Moving dolly
The wheel on its legs does not move a piano for long-distance. They are there just to move a piano for a few inches.
Our team of piano movers uses the moveable dollys, designed for heavy-duty equipment. So that your piano has wheels to run.
Piano Removalists- Disassembling
Not all parts of the piano have the same adaptability, but few of them are
The legs of the piano
Cover of the piano
Unscrewing the keys table without distorting the pump organs of the piano.
But it varies from piano to piano disassembling is a crucial job because one slightest mistake can tear apart the tuning of a piano. But our team will take care of that.
Lifting up a piano
Because of its size and weight, the piano is not a thing you can lift up easily. That's why our piano moving company brings all those in a row who know from how to lift and handle a piano properly.
Know your route
Our team of professional piano removers clear the path before moving the piano from one place to the other. Know exactly, where to go.
The choice of the truck is based on the piano you have and based on the mobility distance the drivers are specialized as well. We offer best man with van removals service for removals service.
Piano Removalists- Cost-effective
The piano moving cost has always been a concern for our customers but they don't have to sweat off for that. We bring our service to the cheapest price with the time you allocated to us. That's why we give you assurance for the affordable service in Australia
Insured Moving Service
Quality of our service is what best we can show you. If anything unfortunate goes along the way we provide complete  removal insurance for your product without hesitation. Because in our service there is no compromise.
The Rest
Our team of piano removalists ensures a sound service for your product on the heated land of Australia. Where you can find more bottles of beer to consume at your disposal but not a service delivering team like us.
Find our more services by
Contact us on- 0480033100 and

for more details mail us at- info@2menandvan.com.au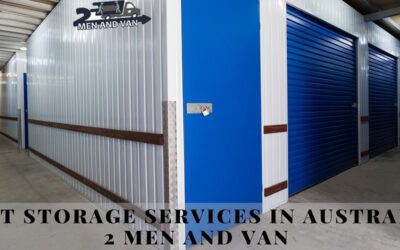 Looking for reliable storage services that work for you and enabling you to make sure your belongings are safe and secure can sometimes feel like a challenge or struggle. But our 2 Men and Van removalists services also include a storage option, making it ideal for...
read more