We are all very well aware of this fact that not every house is your home. It's you and the setting of your house that makes it home. But, what happens if you have to move your house to another location? You think about it a lot. You can't just move your house like it's no big deal, because it consists of so many things. Professional house removalists will help you along the way. We do not only move your house to a new location but your memories with it too.
Why do you rely on professional house removalists like us?
We are the top guns in the area of performance and efficiency. Because house moving needs some professional hands to carry its delicate texture. Our team of house removalists makes sure that whatever your expectation is we are sure to serve it. There are so many items in your house you want to take with you to your new location, but you ever try to enlist them.
Let's take a look at that.
Enlisting house items
There are so many things in your house you want to shift to the new place. But it's not easy. Team of house movers by 2 Men And Van will help you with that. Room by room we score every item in the list for you on the parameter of size, usage and fragility. So it is easy for us to move and shift your item according to those parameters mentioned above.
Some of the house items are- Resting bed, sofa set, Dining table, dining chairs, curtains, bathtub, study table, T.V, T.V stand, Refrigerator, Washing machine, wardrobe, grocery set, tool kit, gun etc.
How does it help?
It clears the picture of what to put where?
Our team don't have to think about it after labelling them in what order we have to store them. Our unit set them-down at the storage house having no difficulty whatsoever.
We are the best house removalists for your Garden Rubbish Removal
We know you are the person of plants and like a good caretaker, you make your plant look healthy.
Our team of house movers will lead you the way that shows how your overall garden can be a shift with you and your family to a new place without splitting soil.
Start with a good prune that will reduce the amount of fall out of dead leaf and branches during the haulage.
Now we put it into the plastic pot to keep it safeguarded and light in weight.
After that, our team members check your plants for any insects or parasites, this move will prevent them from spoiling your new home and other plants near it.
Then we water your plants to keep them alive during the long run.
At last our team of house moving service by 2 Men And Van put plants in a moving box and bound their branches together just to keep them steady during the shifting process.
Professional packaging, storage and transportation by our house movers
Packaging alone records for roughly one-fourth of your moving cost. Indeed, that is a critical number. How about we do a fast money-saving advantage analysis: in the event that you pack your stuff yourself, you may really wind up spending more.
To start with, you will likely utilize a larger number of containers or boxes than required. Second, your delicate things may get harmed because of insufficient packaging, so you wind up causing hefty expenses. Then again, our professional house removalists offer excellent packing service and are prepared to pack productively and do it in a quick way. What could take you weeks may take us a couple of hours. Your every item should be wrapped in proper card boxes and bubble wrap, leaving no space for any damage.
Convenient Storage facilities by our house movers
Lift and carry them with e-crates and multiple sized dolly and trolleys to the storage house. Where the items are stored in their section alphabet vice.
Transportation
We provide various sizes of removal vans and trucks. They are well maintained and clean, ready to take you and your house where you like it.
Cheap service by our team of house removalists
You get the free removals quotes for removal services. It's cheap and compatible with your budget.
With the control in your hand, you can adjust your cost of service with our customized tool.
New place arrival with our team of house removalists
At the new place, our unit shifts your household items and your offices safely to the right place.
Unpack them and check any damage on the item.
If found, insure it with no question asked to restore the health of the damaged device.
After this, the head of our team asks the satisfactory level of the customer through a form and leaves the place with all the scrap.
The End
We ensure the satisfactory level of our customer at any cost. We assure a good plan approach and implementation of each task in a smooth way. And, hope they will give us a chance again to serve them.
For more details you can call us on 0480 033 100
Or
you can mail us on info@2menandvan.com.au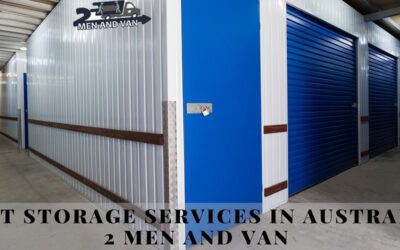 Looking for reliable storage services that work for you and enabling you to make sure your belongings are safe and secure can sometimes feel like a challenge or struggle. But our 2 Men and Van removalists services also include a storage option, making it ideal for...
read more