Moving is a very difficult job and involves a lot of care. The only way you can reduce your stress is by organizing and planning things in advance.
Hiring house removalists in Australia will not only make your relocation smooth but will also ensure the safety of all your goods.
Everyone learns a lesson or two when they try something and 2 men and a truck removal service has been around for several years.
1. Start planning early
The most important way to reduce your stress is to start planning in advance so that you don't have anything left for the moving day.
All your work will be complete before your house removalists arrive. In case someone has a large house then they can start planning two to three months in advance. Those who have small removals can start a week in advance.
2. Set the moving date
It is important to have a moving date or week decided for your removal because it will help you to know about the price.
Choosing a moving date on a weekday will help you to relocate at cheap rates. Weekends are more convenient because you have enough time to settle in at your new location.
You will have to choose a moving date which won't cost you as much and is also convenient.
3. Hire a professional 2 Men and a Truck
It is important to hire reputed and respectable house removalists. They will help you with your move and also ensure that you don't pay too much. Some of the services that you must assure are being offered by house removalists are:
Genuine registration number: Ensure that the house our piano removalists are registered and have a registration number, that adds authenticity to their company.
Check for transfers and other extra charges: Ensure that the man with a van that you are hiring won't charge you additionally for toll taxes and other stuff. If there are any additional charges that might occur, ask them before you relocate, as that might change your budget drastically.
Check the insurance: Insurance is important for relocation as there is no guarantee that your goods will be safe during the relocation. Insurance helps you to claim the money for the goods that are damaged during the relocation.
4. Plan your meals
Interstate house removalists often take up more time than expected due to the traffic and also the distance which needs to be covered.
The only way to reduce stress on such a journey is by eating healthy meals and staying hydrated. Do not forget to pack all your meals during the journey.
5. Have a to-do list
It is very important to always maintain a list of things that you need to do and cross out whatever you have already done.
This will help you to remember even the tiniest details and avoid making any mistake during the relocation. It is very important to follow this list step by step and ensure you don't miss anything on a moving day.
6. Prepare your moving supplies
Prepare all the things that you will need for the relocation in advance. Things such as toothbrush, towels, soaps, shampoos, and other toiletries that will be used soon after you relocate.
Unpacking and assembling the goods as soon as you relocate is no easy task and requires a lot of time. Packing all emergency items in a separate kit will help you to ensure that you stay comfortable even without your goods assembled for a while.
7. Packing and labelling
Our team will provide best-quality packing services and pack all your goods safely and securely to ensure the safety of the goods.
Using the right packaging material will ensure that your goods are not broken or damaged during transportation. After packaging all the goods, comes labelling them according to the rooms in which they have to be assembled. This will help you to assemble your goods quickly and will help in avoiding confusion.
8. Get rid of the waste
We must clean all our waste once we plan to relocate to a new location. This will not only help save your packing time but also decrease the cost of your removal. You can also choose to donate your belongings to other people who can use the products that are no longer useful to you.
9. Choose the right 2 Men and Truck removals service
It is important to choose the right kind of service for yourself depending on the kind of removal you need. Hiring 2 men and a truck is beneficial for all those who have small houses and need to move some of their belongings.
You can hire piano removalists to help you in moving your piano from one place to another. You won't have to pay extra money to get just one item moved.
10. Pay all your pending utility bills
Clear all your dues and transfer your electricity and water connections to your new location. This will ensure that you don't stay without the basic necessities till the time your connections are not restored. Get your mail transferred to the new location which will help you to receive all your mails without any issues.
Conclusion
Hiring house removalists in Australia is the best way to reduce your stress and the 2 men and a van offer the best and the cheapest 2 men and truck service for all their costumers who want to book house removalists.
For more information call us on- 0480 033 100 or

You can mail us on- info@2menandvan.com.au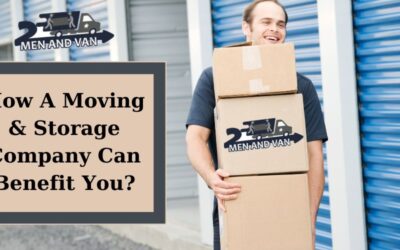 A move is a fascinating time. As we prepare to relocate, there are many factors to consider, including whether or not to hire a moving company. There are, of course, potential benefits to a DIY move under certain circumstances. Today, however, we will review some of...
read more