The pool table is a playing instrument that is used to play cue sports. Whether it is with your friends or family members, a billiard table will always point out as a centre of attraction among your loved ones. But, do you know that this bounded table is expensive and heavy in weight.
That is why the pool table is one of the hardest things to move and demand expert pool table removalists team for safe and fast removals. We don't tell you this like some random thing of gossip. Indeed billiard tables are tough to move even with the help of more than two persons.
The Billiard Table Weight Consideration- Why should you never try to move it alone?
A full-size billiard table weighs up to 2204.62 pounds. Injury can undoubtedly happen if an inexperienced individual tries to move a pool table. Not only heavy but a pool table is an expensive piece of furniture too. One slightest mistake can hit hard on your pocket. The added consideration of dismantling and reassembling can make your work easy and stress-free.
What kind of Pool table Removalists service do we provide?
Our firm 2 Men And Van renders a smooth flow of workers at work. The team members are professional and qualify enough to make your pool table shifting like a hot knife through butter. Our pool table movers service also provides a good storage facility. A few clients want to have their dearest pool table removed a little while before emptying their property to let loose space briefly or until they are settled at the new location.
If you want to safeguard the moving process of your valuable billiard table then 2 Men And Van will be your choice. So, whether it's a case of relocation or simple shifting of your pool table for the cleaning process.
We also include the insurance coverage for any kind of loss from our side related to your pool table. Our team of pool table movers will always be ready to help you. Before moving a pool table, let's take a good look at its parts. Why? Because carrying a billiard table at once can be risky and fatal.
It depends on the place in which it settles down. And not all the places are designed with the same architectural layout. Some places allow you to move a pool table in one piece and some places are not. That's where we choose a process of disassembling and assembling.
The Pre-move survey- Pool table removalists Process
Our team will come to your place for the pre-move survey and complete cost estimation of the move. They note down all considerable points which could affect your Pool table relocation. During the process, we will consider the pathways and their measurements, the current condition of your pool table, if there are any steps or not, the final quote, or any customization.
Disassembling and reassembling of a pool table-
Billiard table removals parts of a pool table that we disassemble
Head– It is the end of the table that you place the cue ball at to break.
Foot– The end of the table that you place the racked billiard balls to initiates breaking.
Cushions– also called as rail cushions or bumpers.
Rails– Rails refers to the cloth that attached with the cushions.
Bed Cloth– also called a billiard table felt the cloth that covers the slate playing surface.
Bed– The playing surface of the table, typically made of slate.
Cabinet End/Side– The "body" of the pool table that provides support to the slate top.
Blinds– The "side" of the top rail, usually attached underneath the rail.
Legs– Elevates the pool table for play and provide support to the cabinet.
Leg Levelers– Help to maintain the table for consistent play.
Pockets– Where you take the aim and balls fall. It can be made of leather.
Our team of Pool table movers in Australia is familiar with each part that is mentioned above, which helps them to disassemble your pool table easily and without breaking a sweat.
The Process
Supply Gathering- Checking all the tools and equipment required for the job. Flathead screwdriver or needle-nose pliers, wrench, eye protector goggles, and drill. Remove the stables and secure the pockets- With the help of a flathead screwdriver, we remove the staples used to hold the pockets in place.
Take out the screws of the side rail – Taking the help of the wrench our team member will remove the side rails more carefully.
Removing the felt- The felt of the billiard table is either glued or stapled to the slate. In the glued on the condition, our team will be pulling the felt in slow backward motion to ensure nothing will break. And we use a flathead screwdriver to remove the staples that hold the felt.
Removing the slate- This one requires more than two hands because the slate is heavy. By removing the screws, we remove the slate.
Legs removing- Our team of pool table movers unscrews some nuts to remove the legs one by one. We repeat the process in a reverse manner to reassemble your pool table without enduring any damage.
Pool Table Removalists and Packaging service
Our team of pool table removals uses premium quality packaging materials to deliver the best packing service and different types of dollies to load the pool table safely into the van or truck. Card boxes, rigid boxes, plastic packaging, bubble wrap, etc. are all on the list. With the assurance of full safety, The process of loading your pool table is taking place. With the choice of your means of transport, your pool table is ready to move.
Pool table moving cost
At, new location our team of billiard table removals will take your pool table out of the truck or van and carry it towards the new place, reassemble it and make sure there is no damage whatsoever. Receiving your feedback, we bid you a farewell and hope that you enjoy our service.
The cost we charge to you is totally customer-driven. And with the best possible price tags, our company is always trying to take care of your pocket. Our team of pool table movers will promise to make your experience with us so good that you suggest our services to others.
For more details, Call us on this- 0480033100
Or you can mail us at- info@2menandvan.com.au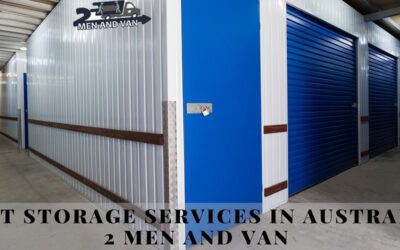 Looking for reliable storage services that work for you and enabling you to make sure your belongings are safe and secure can sometimes feel like a challenge or struggle. But our 2 Men and Van removalists services also include a storage option, making it ideal for...
read more